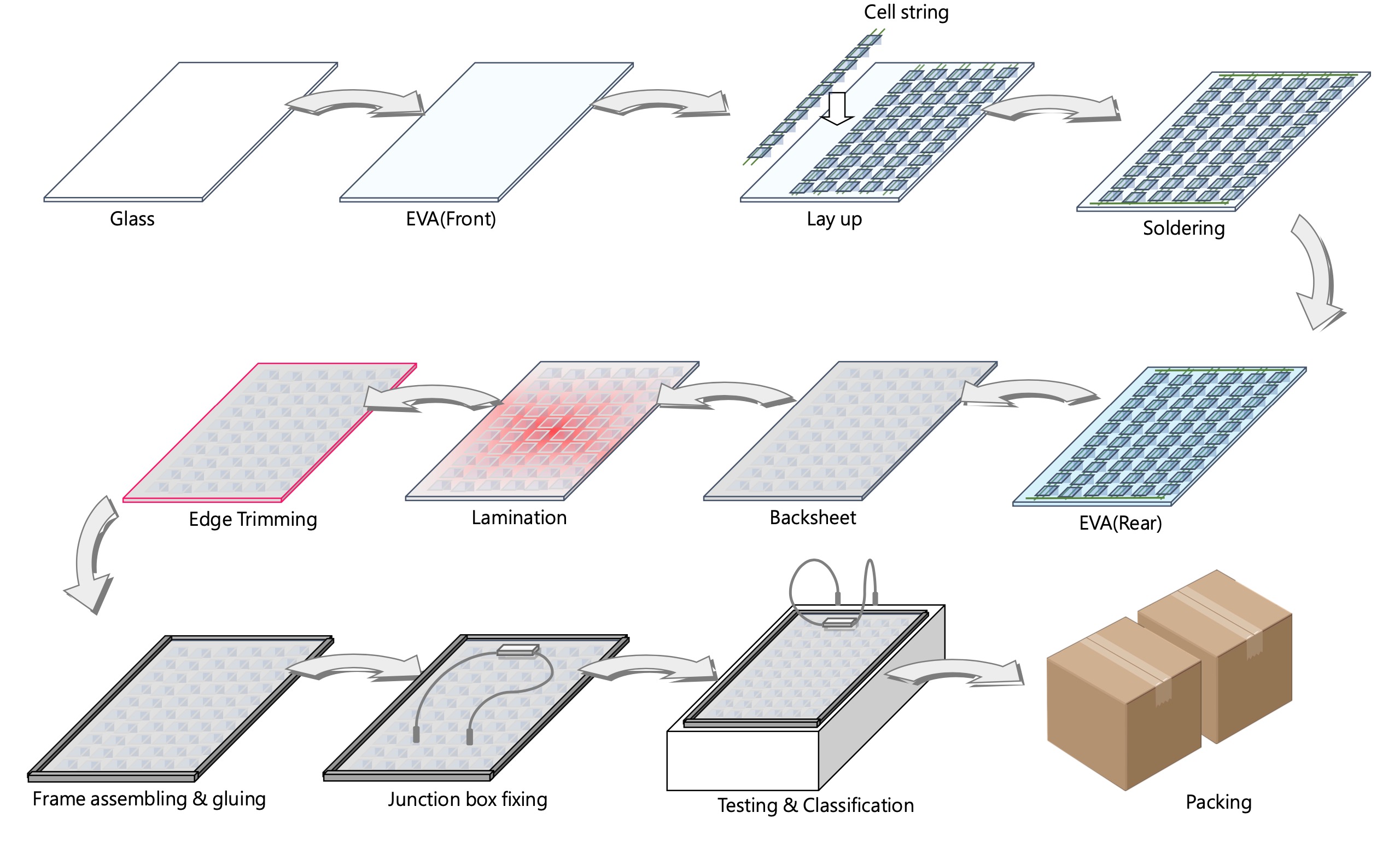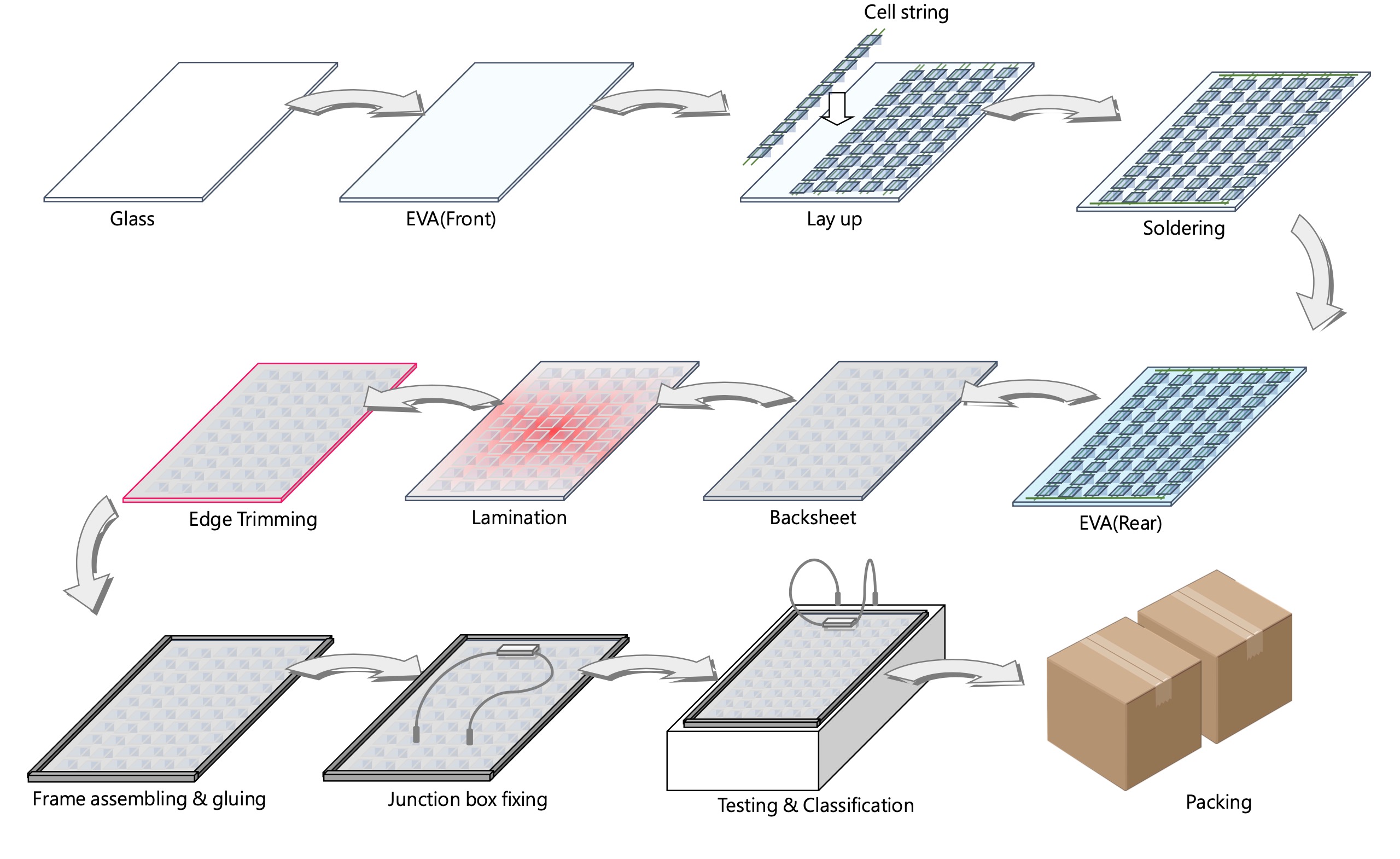 Intruction to solar module key processes:
Cell string:To array solar cells and connect cells each others in series by soldering for a cell string.



Lay up and soldering:To lay up solar cell strings then to solder two strings in series connection for a dual string ,and a dual string in parallel connection.



Lamination:Taking advantage of vacuum and high temperature to achieve EVA crosslinking action for solar cell and glass tightly integrated to realize solar cell protection purpose.



Frame assemblinf and gluing:To enhance module protection and humidity proof function.



Junction box fixing:To output the electricity produced by solar module.



Testing and Classification :Measuring solar module power generation and doing module appearance inspection to classify module power and quality.



Packing:Packing solar module to enhance protection function and ensure quality during transportation.